It's simple,
dogs love grass!
Our mission is to enrich your companion's life by allowing your pup to "go" on what they desire, REAL, FRESH GRASS. — 🐶 Just like a Backyard. Easy, convenient and reliable. 1 Pooch Patch can replace up to 60 environmentally harmful training pads! Pooch Patch is the ultimate, 100% real grass, eco-friendly fix for your pooch's natural needs. 💩 Pooch Patch is the natural solution to be rid of those gross, hard to clean, plastic grass pads and unsightly, environmentally harmful, pee pads. 🌱 Give yourself peace of mind knowing your pup can "go" instinctively on REAL, FRESH GRASS, whenever they desire. 💦
SHOP NOW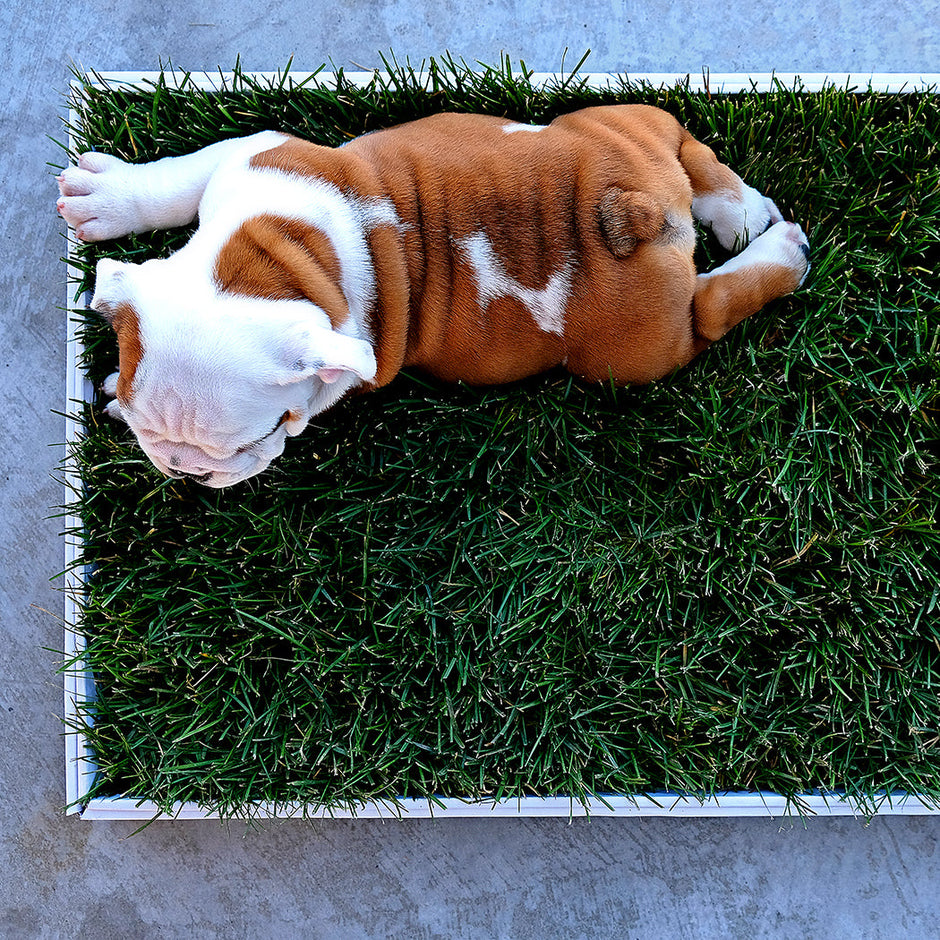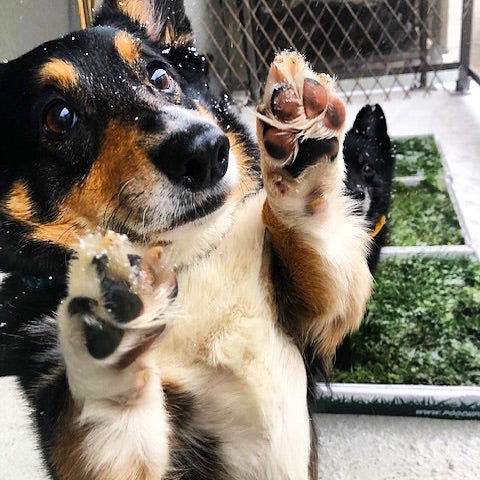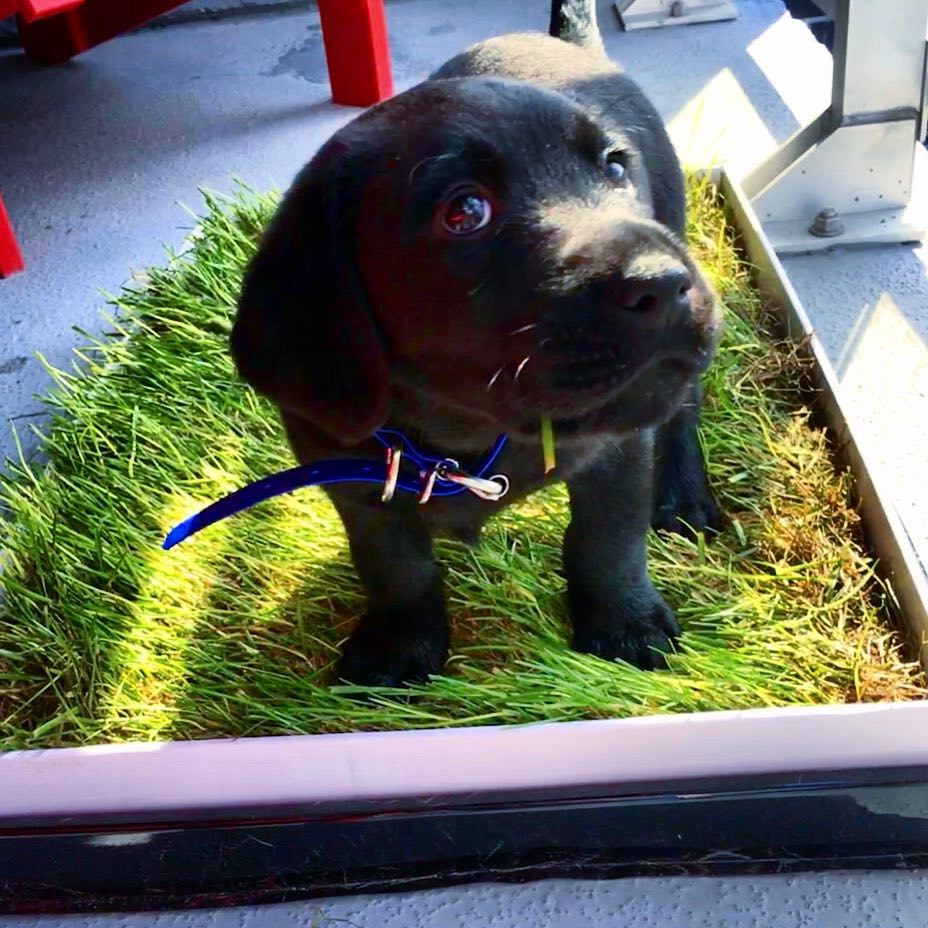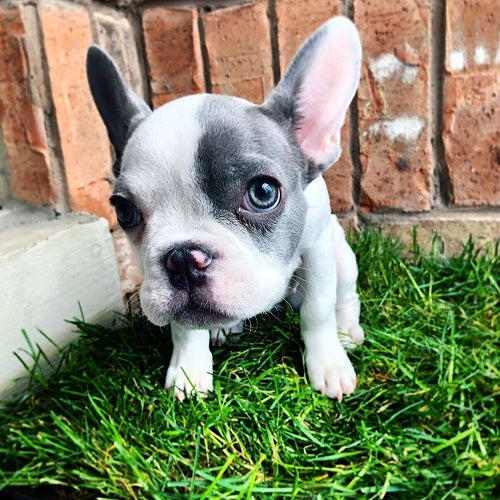 OMG. How did I not know about this?
Best Product I Purchased for my Pooch!
Absolutely LOVE the Pooch Patch
Great for senior dogs and puppies
It's REAL GRASS!

With over 100,000 orders served we're confident in saying, "Dogs LOVE grass" and they take to Pooch Patch very instinctively! You can easily train your pup in less than 7 days

Speedy shipping

With our convenient and reliable delivery service, we make it easy for those on the go! Deliveries are made weekly to insure you get your patch when you need it most

Eco-friendly packaging

Our 100% recyclable package has a water resistant lining inside and out to keep your space looking exceptional and dry. And, it's way better for the environment compared to non-recyclable, one-use pee pads

Subscribe and save $$$

Convenience for those on the go. Choose the subscription frequency that best suits your pooches needs and relax knowing that a lush patch will be delivered without you having to lift a finger :) Cancel anytime, no strings attached
ACCESSORIZE your pups patch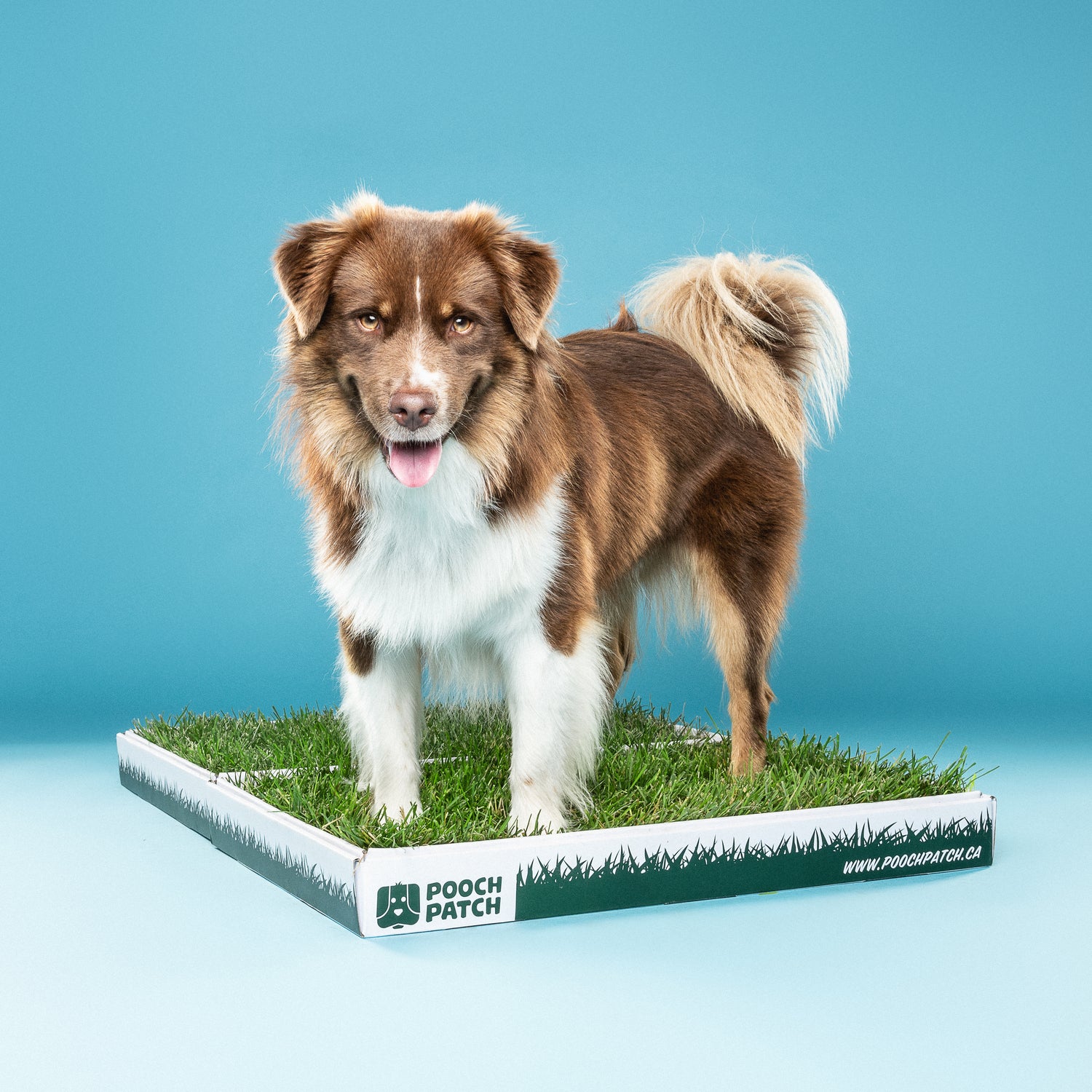 Before & after
One Pooch Patch can replace up to 60 traditional plastic pee pads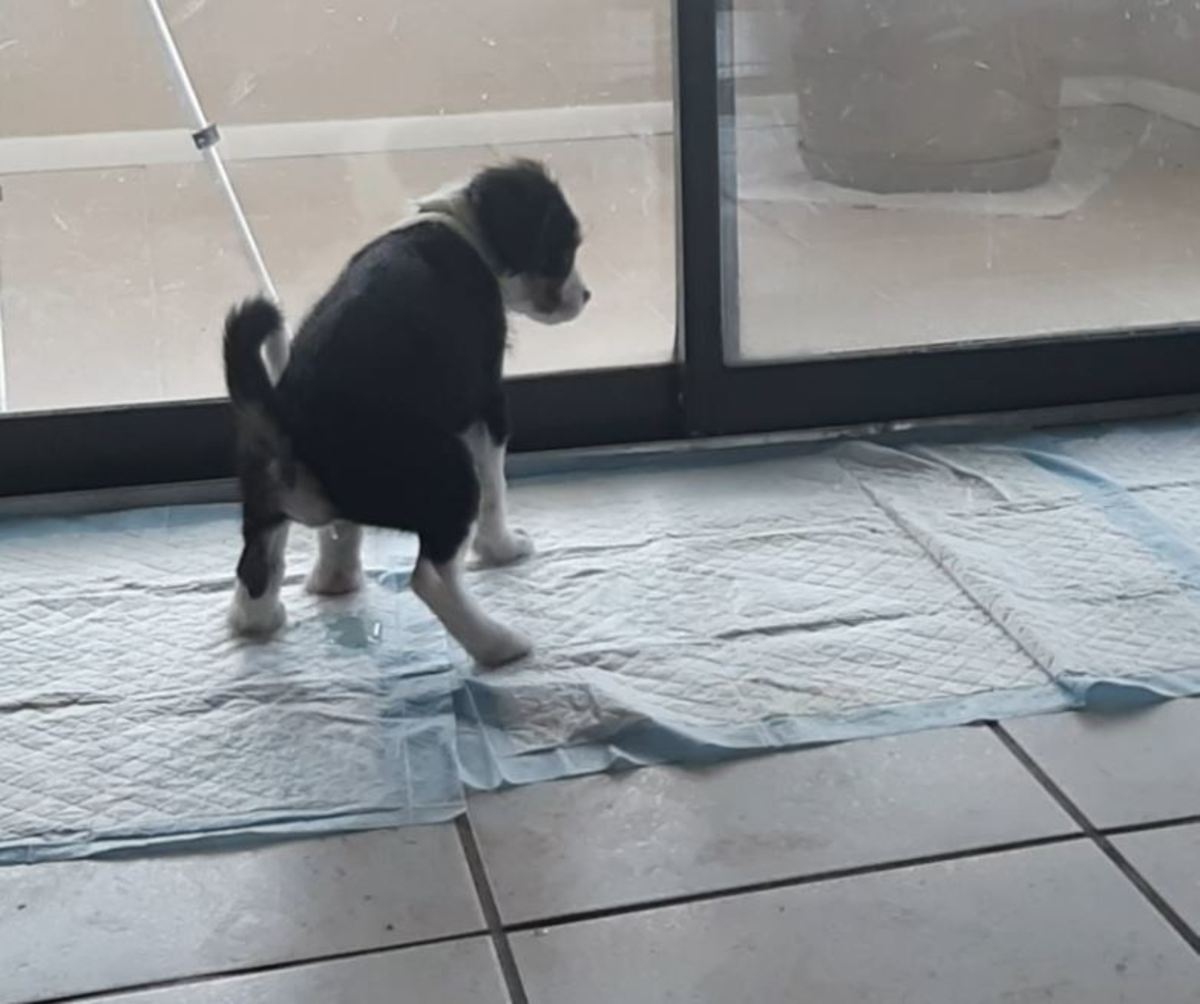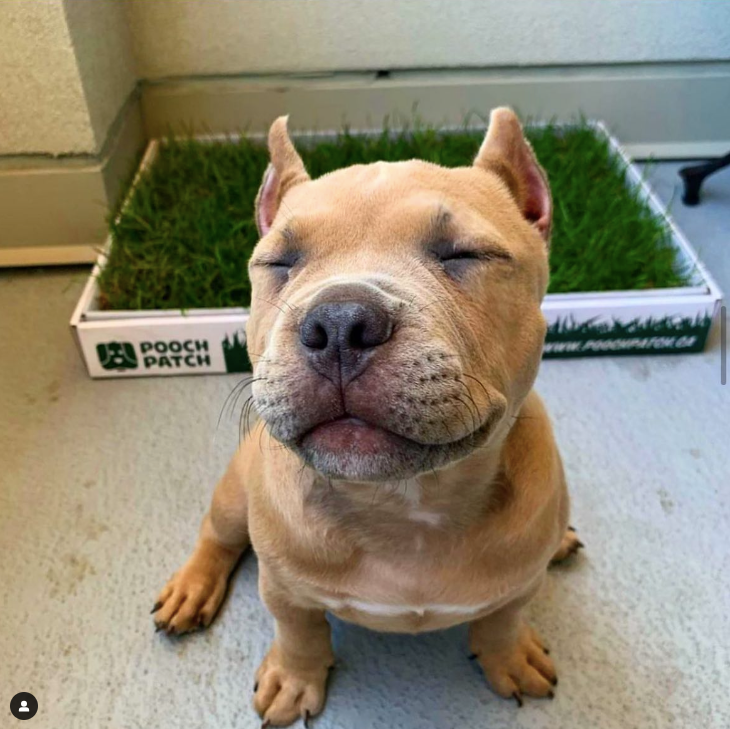 Get to know a Pooch Patcher
Customer's Name: Lisa-Marie
Pooch's Name: Moose

Why did you choose Pooch Patch over other solutions? I like that it's all-natural and ships right to your door. Being able to choose how often I can receive a fresh patch was also a bonus.

Was training your dog on Pooch Patch easy? It was super easy! Because it's grass, it's natural for her to want to go there. She took to it right away and actually prefers to use the patch rather than having to wait for an elevator to do her business.

How has Pooch Patch changed life for you and your pup? At the end of a long day or when we need to leave the house in a rush, the convenience of having a patch has been a lifesaver.

What was your pup's first reaction to Pooch Patch? She was very curious and sniffed around, which we encouraged. It only took a few minutes and using the "potty" command for her to go to the bathroom on the patch.

Would you recommend Pooch Patch to others? I would 100% recommend it to others! The Patch has made our lives so much easier, especially with training a crazy wild puppy.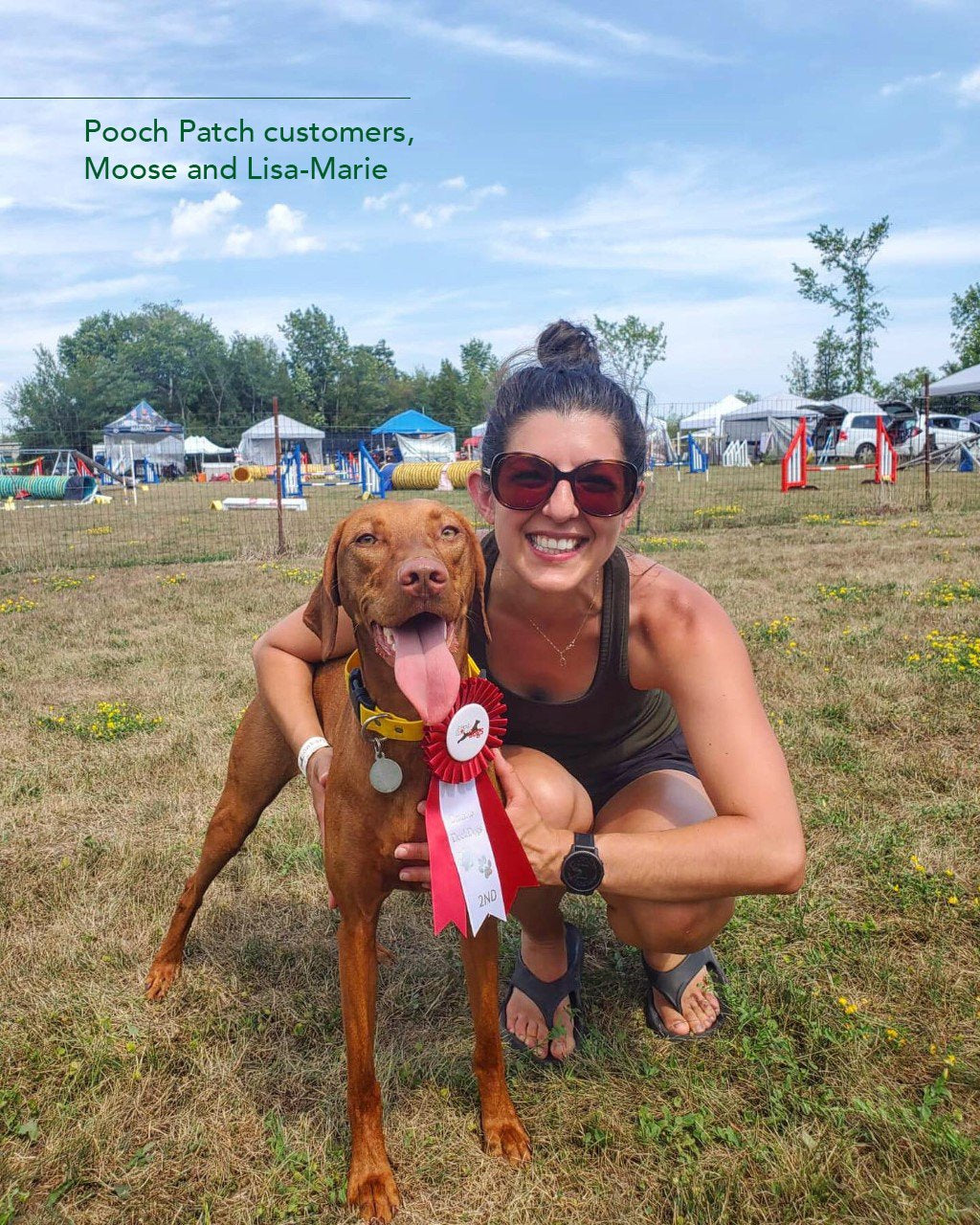 Need Help?
We offer free training consultations and total support for any of your questions or concerns. We're here to help!
Email Pooch@poochpatch.ca
Phone 1-877-353-0651
Guaranteed Response Time Less than 24 hours
We service all of ONTARIO, QUEBEC and ALBERTA. We process our orders/products on Sundays @ 10AM EST. All orders/products are then shipped on Mondays. Orders are processed and shipped weekly on these days. If you live in Toronto you can expect your delivery to be made between Monday to Wednesday. If you live elsewhere in ONTARIO, QUEBEC and ALBERTA your delivery will make it to you between Wednesday - Friday. NO SIGNATURE REQUIRED DELIVERIES. We use CANPAR, DICOM or ICS for courier deliveries.
How long does it last? Does it smell?

Anywhere from 2-4 weeks depending on how often your pooch uses it and where it is kept. If kept indoors, we recommend changing the patch every 2 weeks. If used outdoors the patch can last between 2-4 weeks and sometimes up to 6 if you water it! The living grass absorbs liquids and controls odours allowing for a more hygienic process. The grass decomposes the urine which takes care of the smell that would normally occur with fake grass patches.
Simply put Pooch Patch wherever you would like your dog to "go". Liquids are completely absorbed in the soil and the double layer of cardboard makes sure nothing leaks through to your floor! Make sure to pick up any solid waste. Discard the grass and recycle the cardboard box when you're ready for a new one.
Any maintenance required?

We recommend that you keep the grass in a space where it receives a bit of sunlight. Also, you can water the grass every few days to keep it nice and green! The goal is to keep the soil under the grass slightly moist at all times.
Dogs take to our real grass with a 90% success rate - much higher than plastic pee pads. Plus, you don't ever have to clean it.
What size patch for your pooch?

Pooch Patch is 18" x 24" and can accommodate a dog up to approximately 30 lbs. If you have a larger dog the Pooch Patch XL is just for you measuring in at 36" x 24".
It is super important to remain very calm and supportive when asking your pet to use their patch.

Put POOCH PATCH wherever you would like your dog to go potty (we recommend a balcony/patio).

Wait for a time when your know your pooch has to "go".

Walk your pooch on leash straight to the patch and give the prompt or cue you've chosen, such as "do your business" or "go potty". You can also try this off leash by sending them to the patch on their own.

Slightly praise any good behaviour like walking on the patch. Be sure to remove your pup if they are chewing or lying down on the patch. The Pooch Patch should be strictly for pees and poops.

If your pooch doesn't go within 1 minute of being out with the patch, bring them in and try again in about 5 minutes. Continue this process until you have success or for 45 minutes, whatever comes first! Remember to stay calm and supportive.

Repeat this process at the same "go pee" time at least 5 days a week. If you do this your pooch should master it in no time.

When your pooch uses the patch, praise them enthusiastically and give them lots of treats. Seriously, have a party for your pooch. They will want to keep using it time and time again. Each time your pet uses it, give them super praise!

If your pooch is still having trouble, we recommend transferring the scent of your pooch's urine onto the patch with a paper towel.

You can also use a target with your pets scent on it. Some pooches, especially males, love targets!

It is important to establish one location for the POOCH PATCH unit so you do not confuse your dog.